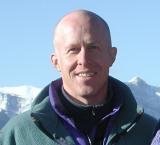 Dan Farr
As a consulting ecologist, Dan Farr has been bridging the gap between environmental science and policy for over 20 years. He discovered systematic conservation planning in 2009, and wondered where it had been all his life. Environmental decisions require clear objectives, transparent assumptions, and relevant data – tools like Marxan help scientists and planners work together and help everyone be accountable for their decisions. Since taking PacMara's Introduction to Marxan course in Vancouver and Train the Trainer in Ottawa, Dan has taught intro courses in Edmonton and England. In his consulting work Dan's recent clients include Alberta's Land Use Secretariat, Environment Canada, Integrated Landscape Management Chair and Institute for Land Use Innovation at the University of Alberta, and Alberta Biodiversity Monitoring Institute. He has a B.Sc. from the University of Manitoba (1985), M.Sc. from the University of Victoria (1988) and Ph.D. from the University of Alberta (1995), where he was Adjunct Professor from 1999–2004.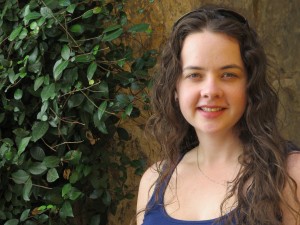 Lindsay McBlane
Lindsay McBlane works for Parks Canada, in the Western and Northern Service Centre based in Vancouver, BC. Her focus is on terrestrial and marine park establishment projects in Western and Northern Canada. She gained an understanding of Marxan during her work on the Gwaii Haanas National Marine Conservation Area establishment project and has further refined her skills by assisting the British Columbia Marine Conservation Analysis (BCMCA) with their Marxan analysis and ran her first complete Marxan project for the East Arm of Great Slave Lake Feasibility Study. Lindsay holds a Masters Degree from Simon Fraser University in Resource and Environmental Management where her focus was on ecology and GIS.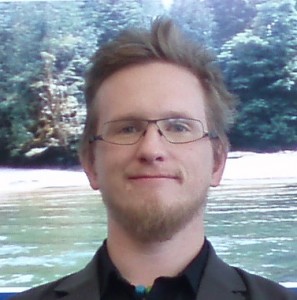 Leif Olson
Leif Olson, PhD, has worked as a researcher studying human-bear interactions in the Waterton National Park, as a consultant to Saint Lawrence Islands National Park summarizing breeding bird diversity across Ontario, and as a consultant with Environment Canada calculating road fragmentation indices across Canada. His current work at O2 Planning + Design Inc. focuses on the development of systematic land-use planning and multivariate decision-making processes, using spatial, statistical, and graphical methods to guide and explore complex and wide-ranging social and environmental issues.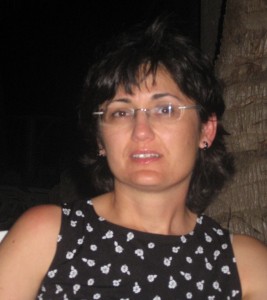 Danijela Puric-Mladenovic
Danijela Puric-Mladenovic, Ph.D., is a Senior Analyst for Settled Landscapes with Southern Ontario Science and Information Section, at the Ontario Ministry of Natural Resources. She is also a research associate with the Faculty of Forestry, at the University of Toronto. Danijela's work links science with application to support conservation, restoration and long-term strategic planning and management of forests and vegetation in settled landscapes. Danijela has been the intructor of four Marxan training courses since 2010, three in Canada (two in Toronto, and one in Ottawa) and one in the UK (at the University of Kent in Canterbury).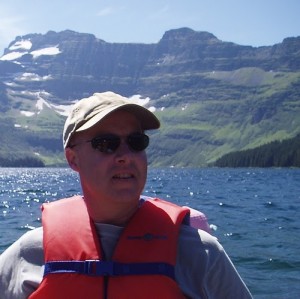 Trevor Wiens
Trevor Wiens has worked with GIS and environmental data for 20 years. He has a MSc. from the University of Alberta in biogeography, is a GIS instructor for University of Calgary Continuing Education, and owns and operates Apropos Information Systems Inc. Trevor's consulting work specializes in data management, software tool development, and spatial and statistical analysis. Trevor has worked with a variety of government agencies, non-governmental organizations, First Nations, and private companies. Over his career Trevor has worked with most GIS software packages and he currently works primarily with Free / Open Source GIS tools because they are powerful, flexible, and cost effective.
Trevor first started working with Marxan in 2010 and developed modules for GRASS GIS to make the creation of Marxan input files easier for GRASS users. In the fall of 2011, Trevor developed and released Qmarxan, a QGIS plugin for the preparation of Marxan input data and creation of input files. Also in 2011 Trevor took the Marxan Train the Trainer course hosted by PacMARA at the University of Alberta. With Marxan Trevor is interested in building better front end tools and in the effective and appropriate integration Indigenous Knowledge into land use management and planning.
Virgilio Hermoso
My research interests focus on improving the management and conservation of freshwater biodiversity. I finished my PhD in 2008 on "Conservation management of freshwater systems in the Mediterranean basin". Since then I have worked on decision theory applied to conservation and rehabilitation planning in freshwater ecosystems at different spatial scales from single catchments in South East Queensland to broad conservation assessment in northern Australia. I have also collaborated with international conservation agencies, such as WWF-US in the Democratic Republic of Congo. I am also interested in aligning biodiversity conservation with the maintenance of services provided by freshwater ecosystems in a changing world. Most of my research over the last 5 years entails using and accommodating Marxan to the needs and particularities of freshwater ecosystems.
Tim Wilson
Tim is an Associate at Compass Resource Management Ltd. in Vancouver, British Columbia, where he focuses on structured land use planning, conservation analyses and natural resource and energy management. He facilitates Structured Decision Making and planning processes and supports them with geospatial analysis using GIS software, simulation and optimization models such as Marxan, Excel© dashboards and web technologies. Past and present clients include federal, provincial, regional, and municipal agencies, First Nations, ENGOs and corporations such as Google and Teck Resources.
Tim holds a Bachelor of Mechanical Engineering degree from McGill University, a post-graduate diploma in Environmental Science from Capilano University, and a post-graduate diploma in Software Development from Simon Fraser University.

Norma Serra-Sogas
Norma is PacMARA's Program Manager, and a Marxan trainer since 2011. She has delivered courses Canada, Europe and in South America (in Spanish).  She is also a research associate with the CORAL group at University of Victoria. She has a MSc in Geography from University of Victoria, a technical diploma in GIS and Remote Sensing, and a BSc in Marine Science.  For more information visit PacMARA's staff page here