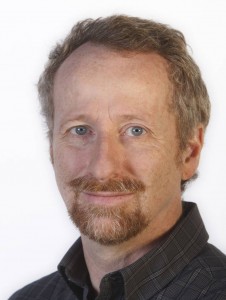 Jeff Ardron is an Adviser on Marine Governance at the Commonwealth Secretariat, London, which provides technical assistance to developing states. He has over 25 years' experience in marine governance, planning, and conservation.
He maintains his involvement in British Columbia, Canada (where he is from) as President of the Board for the Pacific Marine Analysis and Research Association (PacMARA), an organization he co-founded, that provides technical training and workshops internationally on marine planning and related software. He has also been a co-founder / pioneer member of several other organisations, boards and committees. He is currently active in the Global Ocean Biodiversity Initiative (GOBI) and the Deep Ocean Stewardship Initiative (DOSI). He is a frequent guest lecturer, and has consulted widely.
He holds an MSc in Environment and Management, from Royal Roads University, Canada, and is currently engaged in part-time PhD studies at Southampton University, UK. With a focus on deep sea mining, his current research is concerning transparency of resource governance. His maritime experience started locally, living in a small fishing village, later moving to the regional conservation sector, then national-level government and finally working within international conventions.