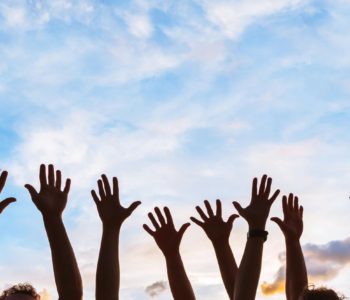 We are pleased to announce the release of six new videos in our Voices in Ocean Planning: Lessons from Leaders series!
You may learn about developing outreach materials for stakeholders, best practices for internal communication during an MSP process, communicating MSP through photos and maps, and many more tidbits of knowledge from leaders in the ocean planning field.
The Voices in Ocean Planning: Lessons from Leaders video series, produced by OpenChannels and PacMARA, offers wisdom and guidance on ocean management from experienced professionals in our field. You may view any of the 11 videos in the series at http://openchannels.org/videos/oc.
So far topics and speakers have included:
* Communication between stakeholders and the management authority: Giuseppe DiCarlo, Head of the Marine Protected Areas Program, WWF Mediterranean – Italy
* Ensuring active participation and engagement from stakeholders in the planning process: Rob Campellone, Landscape Conservation Design Coordinator, U.S. Fish and Wildlife Service – Washington, D.C.
* Needs assessments for marine protected area planning processes: Anne Walton, Program Director, International MPA Capacity Building Program, NOAA
* Presenting complicated information to stakeholders: Hedley Grantham, Director of Spatial Analysis and Planning, Conservation International – Washington, D.C.
* Management plans for planning processes and budgeting: Paul Hotham, Regional Director of the Eurasia Programme, Fauna & Flora International – Germany
* Developing outreach materials for stakeholders: Sean Weseloh McKeane, Coastal Advisor, Department of Fisheries & Aquaculture – Nova Scotia, Canada
* Internal communication during an MSP process: David Beauchesne, Research Professional/Assistant Coordinator for a Feasibility Study for a MPA in the Magdalen Islands – Quebec, Canada
* Harmonizing spatial data: Jan Tjalling van der Wal, Researcher/MESMA Project Leader: Ecotoxicology, Wageningen IMARES – The Netherlands
* Communicating Marine Spatial Planning through photos and maps: Lene Buhl-Mortensen, Senior Forsker, Institute of Marine Research – Bergen, Norway
* Building trust in a planning process: Karel Allard, Coordinator for Conservation Planning, Canadian Wildlife Service, Environment Canada – New Brunswick, Canada
* Why you should wait for good data: Celia Vassiliki, Hellenic Center for Marine Research – Athens, Greece
Thank you in advance for helping us get the word out!