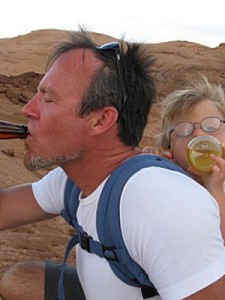 Ed Gregr is the Principal of SciTech Environmental Consulting. His consulting work focuses on the development of species‐habitat relationships in marine environments, and the classification of both shelf and oceanic habitats, in collaboration with provincial and federal agencies.
As a researcher at the University of British Columbia's Marine Mammal Research Unit, Mr. Gregr built decision support systems for clients in government and industry. Mr. Gregr has a Master of Science in Zoology from the University of British Columbia, and a Bachelor of Science in Computer Science from Simon Fraser University. He is currently enrolled in a doctoral program at the Institute of Resources and Environmental Science at the University of British Columbia.
The focus of his thesis work is the west coast of Vancouver Island, combining spatially explicit population models of key species and ecosystem dynamics, examining the ecological and socio-economic impacts of different management scenarios.