The Marxan Connect app is a Graphical User Interface (GUI) designed to help conservation practitioners include "connectivity" in their protected area network planning. The term "connectivity" has a variety of definitions (e.g., larval connectivity, genetic connectivity, landscape connectivity) and protected area networks can be optimized for various connectivity objectives. The app is intended to guide conservation practitioners to preprocess and prepare connectivity data for inclusion in the widely-used decision-support tool, Marxan.
Course description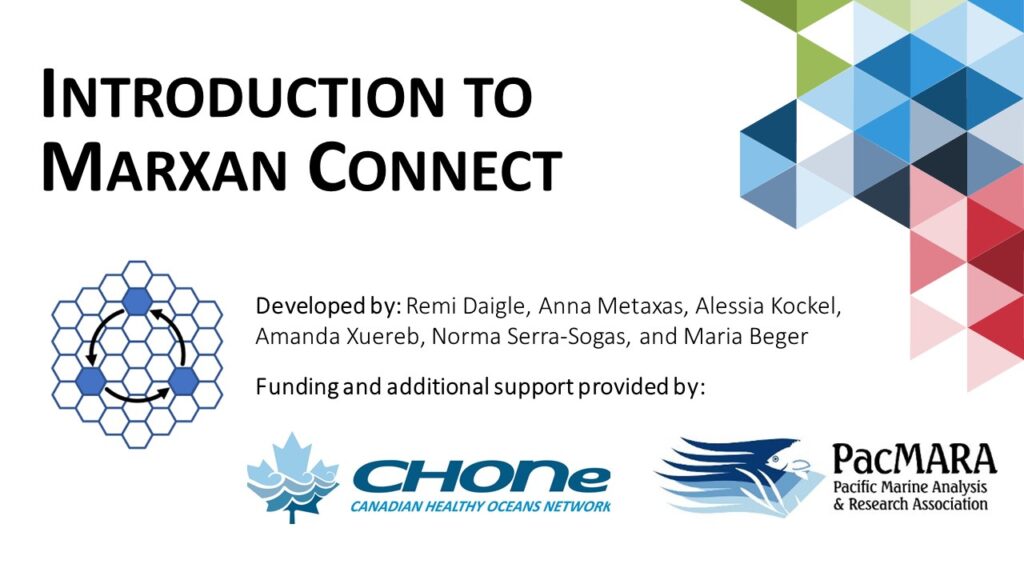 This hands-on technical course is tailored for conservation practitioners, academics, and decision-makers interested in learning more about connectivity and how it can be incorporated in protected area network planning using Marxan Connect. Through a series of in-class presentations and hands-on exercises, course participants will gain the basic knowledge and skills necessary to preprocess connectivity data, run Marxan, and interpret results within the app.
Topics covered in this course include:
Introduction to "connectivity" definitions, concepts, and data types
Main approaches for integrating connectivity data into protected area network planning
How can Marxan Connect facilitate the inclusion of connectivity in protected area network planning?
How to set up and run Marxan Connect with connectivity data
How to interpret Marxan results within the Marxan Connect app
Typically, this course is a 2-day course, but it may be adapted for shorter or longer trainings depending on the needs of participants.
Learning objective
To enable trainees to gain a better understanding of connectivity concepts and data, along with the basic knowledge and skills required to set up and run Marxan Connect.
Course pre-requisites
Participants need to a basic knowledge of Marxan to be able to complete the hands-on exercises.