The targeted destruction of Canada's Pacific federal science programs has left the entire natural science community shell shocked. The hardest hit has been Parks Canada. The recent cuts mean that we cannot expect much in the way of research of data collection at Pacific Rim, for example, or the Gulf Islands National Parks. Scientists, technicians, and other research staff have something like 120 days to sort out how they will gracefully bow out of their jobs. It may take a year or so, but they are as good as gone.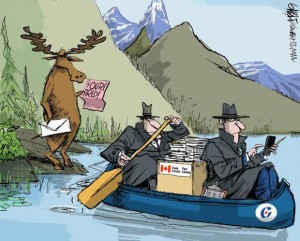 PacMARA is a non-advocacy charity. We don't take political sides or promote specific projects. However, our vision and mandate are explicitly pro-science. Without good marine science, we believe that good marine planning decisions cannot be made. In British Columbia, as the pipeline issues heat up, salmon returns fluctuate wildly, climate changes, and human development continues, one would hope that marine ecological science, which looks at how all the pieces fit and function together, would be valued more now than ever. Our resource decisions need to be made on the best available evidence, and the collection of that evidence needs to be ongoing.
Global food security, environmental security, and energy security are gathering for the perfect storm. To face these massive uncertainties and risks, we will need a reliable and trustworthy government, no matter what stripe, that is pro-science. These layoffs are tragically short-sighted. Tell your MPs!
Now is the time to stand up for marine science.
– Jeff Ardron, President of the Board
PS: See this updated blog for more updates on marine science casualties.