Qmarxan is a set of simple-to-use tools developed by our very own Marxan trainer, Trevor Wiens, of Apropos Info Systems. The tool was developed to create Marxan input files within QGIS (free GIS software), allowing users to do all of the GIS work for Marxan analyses easily. Like Marxan 2.43, QGIS runs on Windows, Mac OS X, and Linux, so with Qmarxan users can run Marxan projects on the platform of choice.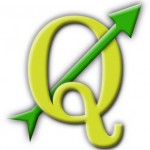 With Qmarxan users can:
– create planning grids,
– measure conservation features,
– generate all input files,
– input results for viewing, and
– edit the input.dat file without the needing InEdit or Zonae Cogito.
Version 0.98.2 is currently available and described in a manual here. And Trevor has also recently translated our demonstration excel exercise, interactively illustrating how Marxan works, available here.
To use Qmarxan, install QGIS and install Qmarxan from the QGIS third party plugin repository. For help on the use of Qmarxan, please visit this site.