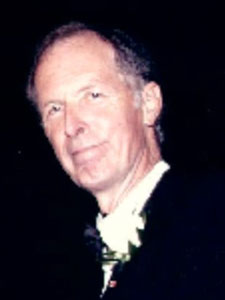 Roy Hyndman is a Senior Research Scientist at the Pacific Geoscience Centre of the Geological Survey of Canada, and a Professor at the School of Earth and Ocean Sciences at the University of Victoria. Dr. Hyndman joined the Pacific Geoscience Centre after 10 years on the faculty of the Department of Oceanography, Dalhousie University, and became a Director of the Centre.
Having published 200 scientific journal and volume articles, on a wide range of marine and land geoscience research, Dr. Hyndman has been involved in numerous international collaborative programs, participating in, and organizing, research cruises in the Atlantic, Pacific, Indian and Arctic oceans.
His committee memberships include: NSERC Grant Selection Committees, review committees for several university departments, chair advisory board of the U.S. EarthScope program, chair of the Canadian Lithoprobe Scientific Committee, and chair of several international scientific ocean drilling (ODP) committees.
Dr. Hyndman is the former President of the Canadian Geophysical Union. He has been an associate editor of several scientific journals. He has supervised numerous graduate students and post doctoral research fellows.
He is a Fellow of the Royal Society of Canada, a Fellow of the American Geophysical Union, an honorary member of the Canadian Society of Exploration Geophysicists, and a recipient of the J. Tuzo Wilson medal for contributions to geoscience in Canada.